TAJ MAHAL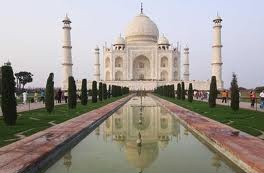 Taj Mahal was constructed in 1632 and completed in 1653. Its was built by SHAH JHAN one of the great mughal king. Taj mahal was built by Shah jhan inmemory of his wife Mumtaz mahal who died during giving birth to her child .
Taj mahal is a symbol of love which is dedicated by husbsand to his beloved wife.
Every year many people from india and abroad visit this place . It's a beautiful historical place to visit.
Responses
Leave your comment