HENNA PACK FOR HAIR GROWTH AND DAMAGED HAIR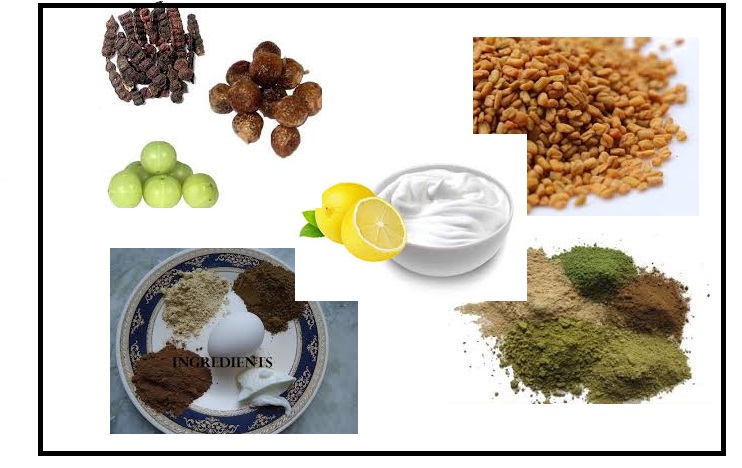 Henna hair pack

Henna is natural conditioner used from many year .henna is good for all type of hair and there are many benefit of it.
Henna make hair healthy strong angd shinny silky. It repair damanged hair should be applied once in a month .It can be used to treat dandruff , scalf infection and for coloring.

Henna, amla skikakai pack

ingredients :-

Henna powder-2 cup
amla powder- 1/2 cup
shikaipowder-1 cup
lemon juice -1 tabelspoon
egg- 1

Procedure:-
Mix all the ingredient in abowl together or sepretely. Soak the mixture in tea in night and apply it in the morning . For deep conditioning apply on hair for 2 hour and cover wit h shower cap.
Henna, coconut oil ,fenugreek seed pack

This was the ,most effective hair pack for dry and dull hair. Fenugreek seed is rich source of protein and nutrients. Coconut oil nurish the scalp and lead to blood circulation.

ingredients :-

Henna powder-2 cup
fenugreek seed - 1/2 cup
amla powder-1 cup
coconut oil -1 tabelspoon

procedure:-
Soak henna and fenugreek seed overnight sepretely in bowls. Next morning mix them well and coconut oil ,amla in it .Let it set on hair for 2 hours and then wash off with plin water ,donot apply shampoo after that.

Henna, coffee powder ,fenugreek seed,beet root pack

This is the best hair pack for extra hair colouring that is rich in vitamins and protein. beetroot provide riddish colour to hair without any side effect.

ingredients :-

Henna powder-2 cup
amla powder- 1/2 cup
coffee powde-1 tbps
lemon juice -1 tabelspoon
egg- 1
beetroot -1

Procedure

For this pack pour henna in a iron vessel and add tea liqure to it in the night. In iron vessel henna oxidise and gives good colour to hair .
In the morning mix lemon ,egg , coffee, beetroot juice to it . applythis paste on hair let it set for 2 hour ,wash it with plain wateer.

Henna, green tea ,fenugreek seed,yogurt pack

Green teaa is good conditioner ,it has many healthy benefits. It help reducing hair fall by blocking DHT .this pack is reeally good for oily hair.

ingredients :-

Henna powder-2 cup
amla powder- 1/2 cup
green tea-1 tbps
lemon juice -1 tabelspoon
yogurt -1 cup

Procedure

you have to soak henna in a iron ivessel overnight with green tea liqure. next morning add all hair the remaining ingredient in it . this pack is rally good for dull and damanged hairr as contain yogurt which norurish hair.
Responses
Leave your comment