CABBAGE SOUP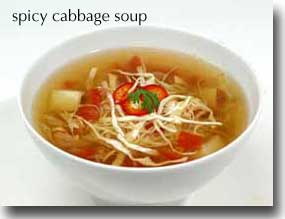 Heat vegetable broth in soup pot then put sliced onion for 5 mins .
Put garlic and chilli powder and stir it well .
Then stir coriander and mustard even put some tomato . simmer it for 20 mins .
Add cabbage and cook for 5 mins put salt and pepper.
Responses