Old 500 and 1000 Rupees notes are banned by Indian Government from 9th November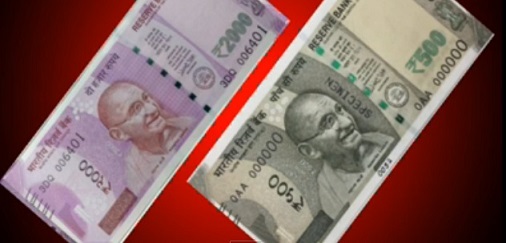 Its been a big surprise given by the Indian Goverment when Prime minister Modi announced that old 500 and 1000 Rupees notes will be banned by 9th November.
It is been mentioned in the PM Modi address that the old currency notes are been heavily used by terrorist and accumulation of black money. So to counter these two main issue government has taken this desicion to ban old 500 and 1000 rupees note.
Also atm will be closed for next two days and after that for few day people will not able to withdraw amount more than 2000 Rupees from the ATM.
Alo banks will be closed on 9th November.
Old currency can be replced in nearest bank and post office by 31 December 2016.
PM has also mentioned that people can use these notes till 11th November midnight at some specific places such as Gas station, hospitals, Ticket booking etc.
Why 500 and 1000 Rupees Notes are banned ?
Use of these notes in the terrorist activities.
Fight against accumulation of the black money.
Fight against corruption.
Its been mentioned by RBI and RBI Governer that the new notes which will be introduced will be having more security features which will help in preventing to make fake currency.
Important information on withdrawal of Rs. 500 and Rs. 1000 bank notes
• Cash exchange limits: You can exchange up to Rs. 4000 of the specified bank notes (Rs. 500 & Rs. 1000) at any of banktill 30th December 2016. Please carry any of the following valid Identification (ID) proof with you – Aadhaar Card, PAN Card, Driving License, Voter's ID Card, Passport or NREGA Card.
• Cash withdrawal from branches: You can withdraw up to Rs. 10,000 per account in a day subject to a maximum of Rs. 20,000 per account in a week at any of the Bank branches. This includes withdrawals at ATMs also.
• Cash deposit: There is no limit on the amount of money you can deposit in your KYC compliant bank account.
• Cash withdrawal from ATM: From 11th November onwards, ATMs will dispense up to Rs 2000 per day per card. The ATM cash withdrawal limit per card per day will be increased to Rs. 4000 from 19th November onwards.
• No charges on ATM withdrawals: All ATM cash withdrawals using Bank Debit Cards at Bank ATMs will be free until 30th Dec 2016.
• Extended banking hours especially for you: Branches will remain open on Saturday, 12th November and Sunday, 13th November to service our customers.
• Be safe: Please deposit only your own money in your account. DO NOT let anyone else use your account to deposit money. Be careful, DO NOT fall prey to any false promises / schemes offering to help you deposit the specified bank notes (Rs. 500 & Rs. 1000).
• Continued access to payments: Transfer money and make payments using NEFT / RTGS / IMPS / UPI through bank NetBanking or MobileBanking.
• Shop easily without cash: Shop and pay for all your purchases using bank Credit Cards, Debit Cards, Netbanking, PayZapp App or Chillr App. Some banks have extended the limits for payments on your Debit Card. You can also check your eligibility and increase your Credit Card limits through NetBanking or PhoneBanking instantly.
Responses
Leave your comment